KONSEP PENGAMANAN INFORMASI UNTUK MENDUKUNG INDUSTRI PERTAHANAN INDONESIA DALAM MENGHADAPI REVOLUSI INDUSTRI 4.0
Abstract
Abstrak
Revolusi industri 4.0 membawa perubahan yang sangat besar terutama dalam penggunaan teknologi dan akses informasi. Penggunaan dokumentasi digital dan koneksi internet membuka peluang kebocoran informasi dan peretasan data. Pemerintah Indonesia menjamin keterbukaan informasi dan akses informasi publik melalui Undang-undang nomor 14 tahun 2008 tentang Keterbukaan Informasi Publik. Pada peraturan tersebut dinyatakan hak atas akses informasi publik dan kewajiban bagi pemerintahan dan lembaga negara untuk menyediakan informasi publik. Penelitian ini membahas tentang pengamanan informasi Industri Pertahanan. Industri Pertahanan merupakan bagian dari perencanaan strategis pertahanan dan keamanan negara. Perlu adanya upaya pengamanan informasi Industri Pertahanan dalam menghadapi era keterbukaan informasi. Dalam tulisan ini disusun konsep pengamanan informasi BUMN Industri Pertahanan dalam menghadapi revolusi industri 4.0. Konsep ini terbagi dalam 4 tahapan yaitu 1) klasifikasi data, 2) klasifikasi hak akses, 3) SOP backup data, dan 4) perjanjian kerahasiaan data. Klasifikasi data membedakan tingkat kerahasiaan data dan derajat dalam informasi publik. Klasifikasi hak akses membedakan tingkatan akses user terhadap data dan informasi. SOP backup data mengatur tentang pengelolaan data backup dalam mengantisipasi kerusakan dan/atau kehilangan data asal/induk. Perjanjian kerahasiaan data mengatur tentang sanksi dan hukuman atas kesengajaan dan kelalaian yang mengakibatkan kebocoran data oleh karyawan. Dengan konsep pengamanan informasi Industri Pertahanan ini diharapkan mampu melindungi data dan informasi yang bernilai strategis dalam pembangunan pertahanan negara.
Kata Kunci: pengamanan informasi, industri pertahanan, infromasi publik, pertahanan negara.

Abstract
The industrial revolution 4.0 brought enormous changes, especially in the use of technology and access to information. The use of digital documentation and internet connection opens up opportunities for information leakage and data hacking. The Government of Indonesia guarantees information disclosure and access to public information through Undang-undang nomor 14 tahun 2008 in concerning of Public Information Disclosure. The regulation states the right to access public information and the obligation for governments and state institutions to provide public information. This study discusses the information security of the Defense Industry. The Defense Industry is part of the national defense and security strategic planning. There needs to be an action to secure the Defense Industry's information in facing the era of information disclosure. In this paper, the concept of information security for Defense Industry is formulated to face the industrial revolution 4.0. This concept divided into 4 stages, 1) data classification, 2) access rights classification, 3) data backup SOPs, and 4) data confidentiality agreement. Data classification distinguishes the level of data confidentiality and the degree to which public information is available. Classification of access rights distinguishes the level of user access to data and information. The data backup SOP regulates the management of backup data in anticipating damage and/or loss of original/master data. The data confidentiality agreement regulates sanctions and penalties for intentional and negligence that results in data leakage by employees. With the concept of information security, the Defense Industry is expected to be able to protect data and information of strategic value in the development of national defense.
Keywords: information security, defense industry, public information, national defense.
References
Amin, Miftakul, "Implementasi Kriptografi Klasik Pada Komunikasi Berbasis Teks", Pseudocode, 2017, 129-136
Basri, "Pendekatan Kriptografi Hybrid pada Keamanan Dokumen Elektronik dan ypertext Transfer Protocol Secure (HTTPS) (Analisis Potensi Implementasi Pada Sistem Keamanan)", Jurnal Ilmu Komputer, 2015
Djansena, Alradix, "Peningkatan Peran Industri Pertahanan Indonesia", DEFENDONESIA, 2021, 56-62
Humphries, Jane, "Spinning the industrial revolution", The Economic History Review, 2018, 126-155
Rahmasari, Vija, "Pertanggungjawaban Para Pihak dalam Hal Terjadinya Peretasan Telepon Seluler", Jurnal Preferensi Hukum, 2021, 343-348
Setyawati, Endang, "Pengujian keamanan komputer kriptografi pada surat elektronik berbasis website dengan enkripsi metode MD5", Jurnal Manajemen Informatika Jayakarta, 2021, 57-67
Undang-Undang RI Nomor 14 tahun 2008 tentang Keterbukaan Informasi Publik
Undang-Undang RI Nomor 16 tahun 2012 tentang Industri Pertahanan
Widayani, Anna, "Kesiapan Industri Kecil Dan Menengah Dalam Menghadapi Revolusi Industri 4.0", Jurnal Pendidikan dan Kewirausahaan, 2021, 128-137
DOI:
https://doi.org/10.52307/jmi.v10i1.98
Refbacks
There are currently no refbacks.
---
Indexed by: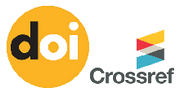 ---
Copyright of Jurnal Maritim Indonesia (Indonesian Maritime Journal)

This work is licensed under a Creative Commons Attribution-NonCommercial-ShareAlike 4.0 International License.
---
ALAMAT REDAKSI
PUSJIANMAR SESKOAL
Jalan Ciledug Raya No.2 Cipulir
Kebayoran Lama Jakarta Selatan 12230
Tlp. +62 2129408081
Fax. +62 2129408081
Email: pusjianmar@tnial.mil.id