Efektivitas Pelaksanaan Operasi Trilateral Maritime Patrol Indomalphi dalam Menjaga Keamanan Maritim di Wilayah Laut Sulu
Abstract
Peningkatan aktivitas perompakan bersenjata dan penculikan di Laut Sulu yang mencakup perairan sekitar Indonesia, Malaysia, dan Filipina telah terjadi sejak 2016 menjadikannya sebagai salah satu perairan berbahaya di dunia. Untuk itu, Indonesia bersama Malaysia dan Filipina melakukan kerja sama Trilateral Maritime Patrol (TMP) Indomalphi dalam rangka menjaga keamanan dan keselamatan maritim sehingga bebas dari gangguan dan ancaman kekerasan, ancaman navigasi, ancaman sumber daya laut, dan ancaman pelanggaran hukum. Penelitian ini membahas efektivitas operasi Trilateral Maritime Patrol di Laut Sulu untuk mengukur efektivitas operasi terhadap penurunan angka pembajakan dan penculikan di Laut Sulu serta menilai efektivitas operasi TMP dalam menjaga keamanan dan keselamatan maritim di Laut Sulu dan sekitarnya. Namun, terdapat tantangan internal yang dihadapi oleh masing-masing Angkatan Laut tiga negara dalam pelaksanaan operasi Trilateral Indomaphi, baik dari sisi anggaran, ketersediaan unsur/alutsista, maupun personel.
Kata Kunci: Laut Sulu, Trilateral Maritime Patrol Indomalphi, keamanan maritim.

Since 2016, in the Sulu Sea which includes waters around Indonesia, Malaysia and the Philippines, there has been an increase in the activities of armed piracy and kidnappings, making it a Dangerous Waters in the world. So, Indonesia, together with Malaysia and the Philippines, cooperated with Indomalphi Trilateral Maritime Patrol to maintain the security and order of the maritime area so that it is free from harassment and threats of violence, threats of navigation, threats to marine resources, and threats of law violations. This study reveals the effectiveness of Trilateral Maritime Patrol operations in maintaining maritime security in the Sulu Sea. As a result, when measured by decreasing piracy and kidnapping rates in the Sulu Sea. The Trilateral Indomalphi operation was quite effective in maintaining maritime security in the Sulu Sea. However, there are internal challenges faced by each of the Navy's three countries in carrying out Indomalphi's Trilateral operations, both in terms of budget, availability of elements / defense equipment, and personnel.
Keywords: Sulu Sea, Indomalphi Trilateral Maritime Patrol, effectiveness, maritime security.
DOI:
https://doi.org/10.52307/ijm.v8i1.48
Refbacks
There are currently no refbacks.
---
Indexed by: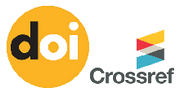 ---
Copyright of Jurnal Maritim Indonesia (Indonesian Maritime Journal)

This work is licensed under a Creative Commons Attribution-NonCommercial-ShareAlike 4.0 International License.
---
ALAMAT REDAKSI
PUSJIANMAR SESKOAL
Jalan Ciledug Raya No.2 Cipulir
Kebayoran Lama Jakarta Selatan 12230
Tlp. +62 2129408081
Fax. +62 2129408081
Email: pusjianmar@tnial.mil.id