MNEK: The Indonesian Navy's Second Track Diplomacy in The South China Sea Conflict Settlement
Abstract
In the past several decade's demands for maritime security has increased in significant numbers as indicated by the growing challenge in the seas, promoting various strategic ways to identify problems and to seek the best solutions to the problems. Negotiating a South China Sea conflict settlement and a political solution, at the top political and military level, was an obvious priority for peace-brokers in the conflict area. A quandary of the first track and official diplomatic efforts have pursued the confidence of the government, claimant states, and regional states to negotiate and implement a conflict-settlement agreement. The limitations of the first-track approach have associated with the hard way and a deadlock in making peace and settling the conflict. On the other side, track two or second-track diplomacy (STRAD) played a minimal role in facilitating the signing of a settlement. It, though, served as a reconciliatory effort at the unofficial level. STRAD made a critical contribution to the formal peace process by providing the unarmed actors with an unofficial opportunity to voice their interests in the conflict. Unofficial STRAD efforts conducted outside the officials served to provide an alternative solution with a platform of interaction and engagement.
Keywords: second-track diplomacy (STRAD), maritime security, South China Sea, conflict area.
DOI:
https://doi.org/10.52307/ijm.v8i1.46
Refbacks
There are currently no refbacks.
---
Indexed by: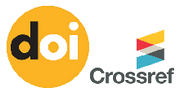 ---
Copyright of Jurnal Maritim Indonesia (Indonesian Maritime Journal)

This work is licensed under a Creative Commons Attribution-NonCommercial-ShareAlike 4.0 International License.
---
ALAMAT REDAKSI
PUSJIANMAR SESKOAL
Jalan Ciledug Raya No.2 Cipulir
Kebayoran Lama Jakarta Selatan 12230
Tlp. +62 2129408081
Fax. +62 2129408081
Email: pusjianmar@tnial.mil.id