PENGEMBANGAN PEMBANGUNAN INDUSTRI PERKAPALAN NASIONAL DALAM MENDUKUNG KEAMANAN PERTAHANAN INDONESIA UNTUK MENJAGA KEDAULATAN PERAIRAN DI WILAYAH INDONESIA
Abstract
Abstrak
Perumusan teknologi pertahanan dipengaruhi oleh filosofi dan visi negara sebagaimana tertuang dalam UU No. 3 tahun 2002 tentang Pertahanan Negara. Visi negara Indonesia dalam pertahanan dan keamanan negara mengharuskan adanya kemandirian dalam bidang pertahanan dan keamanan negara yang dipengaruhi oleh kondisi geografis, kondisi peralatan pertahanan dan keamanan yang dimiliki, dan peraturan perundang-undangan. Pembangunan teknologi pertahanan harus didasarkan pada aspek demografi dan kondisi geografi yang mencakup artikulasi negara nusantara (sesuai dengan konsepsi wawasan nusantara), dan negara kepulauan (sesuai dengan UNCLOS 1982, United Nations Convention on Law on the Seas). Bagaimana hubungan kerjasama industri perkapalan dan industri pendukung perkapalan. Bagaimana konsep industri perkapalan nasional untuk meningkatkan daya saing dalam mendukung keamanan maritim Indonesia. Teori dan konsep penelitian menggunakan Teori Daya Saing, Teori Pemberdayaan, Konsep Maritime Security Sector Reform dan Konsep Klaster Industri Perkapalan. Metodologi penelitian kualitatif dengan metode deskriktif. Hasil Penelitian. Kerjasama industri perkapalan dan industri pendukung perkapalan memerlukan perubahan regulasi terkait pengelolaan manajemen industri perkapalan. Perubahan tersebut untuk mengatasi permasalahan yang dihadapi oleh pemerintah dan produsen industri perkapalan. Dalam Undang-undang Nomor 16 Tahun 2012 Tentang Industri Pertahanan dan Perpres. Komite Kebijakan Industri Pertahanan, ditekankan melakukan pemanfaatan industri nasional dalam pemenuhan Alutsista. Sehingga memerlukan pengelolaan menejemen industri pertahanan dengan industri pendukung lainnya. Konsep pengembangan klaster terbagi dua berdasarkan jenis kepemilikannya yaitu industri swasta dengan konsep pengeloalan klaster industri perkapalan. Sedangkan industri BUMN menggunakan konsep holding industri National Shipbuilding and Heavy Indrustries.
Kata Kunci: Industri Perkapalan, Pengembangan Industri Perkapalan, Pertahanan Indonesia, Perairan Indonesia

Abstract
The formulation of defense technology is influenced by the philosophy and vision of the state as stated in Law no. 3 of 2002 on National Defense. The vision of the Indonesian state in defense and national security requires independence in the field of national defense and security which is influenced by geographical conditions, the condition of defense and security equipment owned, and laws and regulations. The development of defense technology must be based on aspects of demography and geographical conditions which include the articulation of the archipelago (in accordance with the conception of the archipelago perspective), and the archipelagic state (in accordance with UNCLOS 1982, United Nations Convention on Law on the Seas). How is the relationship between the shipping industry and the shipping support industry. How is the concept of the national shipping industry to increase competitiveness in supporting Indonesian maritime security. The theory and research concepts use Competitive Theory, Empowerment Theory, Maritime Security Sector Reform Concept and Shipping Industry Cluster Concept. Qualitative research methodology with descriptive method. Research Results . The cooperation between the shipping industry and the shipping support industry requires regulatory changes related to the management of the shipping industry. These changes are to overcome the problems faced by the government and shipping industry manufacturers. In Law Number 16 of 2012 concerning the Defense Industry, the Defense Industry Policy Committee emphasized the use of the national industry in the fulfillment of defense equipment. So it requires the management of the defense industry management with other supporting industries. The concept of cluster development is divided into two based on the type of ownership, namely private industry with the concept of managing the shipping industry cluster. Meanwhile, the BUMN industry uses the concept of holding the National Shipbuilding and Heavy Industries industry.
Keyword: Shipping Industry, Shipping Industry Development, Indonesian Defense, Indonesian Waters.
References
Arifin, M.F. Direktur PT. PAL Indonesia. (2016). Dukungan Kebijakan Untuk Peningkatan Kemandirian dan Daya Saing Industri Perkapalan Nasional. Jakarta.
Creswell, J. W. (2016). Research Design: Pendekatan Motode Kualitatif, Kuantitatif dan Campuran. Pustaka Pelajar. Yogyakarta.
Karim, Silmy., (2014) Membangun Kemandirian Industri Pertahanan Indonesia. Kepustakaan Populer Gramedia. Jakarta.
Marsetio. (2014), Sea Power Indonesia. Universitas Pertahanan. Jakarta.
Sugiyono, (2010), Metode Penelitian Pendidikan (Pendekatan Kuantitatif, Kualitatif dan R&D). Penerbit Alfabeta. Bandung.
Sunaryo, (2015). Rancangan Klaster Industri Maritim Terintegrasi Sebagai Bagian dari Konsep Indonesia Sebagai Poros Maritim Dunia. Proceeding SNTTM XIV.
Habibie, S., Gumelar, M. S., & Sitorus, R. (2015). Pengembangan Klaster Industri Perkapalan Untuk Meningkatkan Daya saiang Industri Perkapalan Nasional. BPTT. Serpong-Tangerang
Marsetio, (2013), Keamanan maritim Kontemporer dan Peran Indonesia di Kawasan. Disampaikan dalam Kuliah Umum di Universitas Pertahanan. Bogor. (belum dipublikasikan)
Rosyid, D. M. (2013). Peranan Industri Maritim bagi Pembangunan Sistem Pertahanan Negara. Jurnal `Pertahanan-Keamanan Maritim, Vol.3 No.2. Bogor.
DOI:
https://doi.org/10.52307/jmi.v10i1.105
Refbacks
There are currently no refbacks.
---
Indexed by: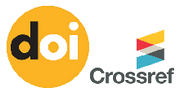 ---
Copyright of Jurnal Maritim Indonesia (Indonesian Maritime Journal)

This work is licensed under a Creative Commons Attribution-NonCommercial-ShareAlike 4.0 International License.
---
ALAMAT REDAKSI
PUSJIANMAR SESKOAL
Jalan Ciledug Raya No.2 Cipulir
Kebayoran Lama Jakarta Selatan 12230
Tlp. +62 2129408081
Fax. +62 2129408081
Email: pusjianmar@tnial.mil.id