URGENSI PEMBENTUKAN KERJASAMA DEFENCE INDUSTRY INDONESIA (DEFEND ID) UNTUK MENINGKATKAN KAPABILITAS INDUSTRI PERTAHANAN DI INDONESIA
Abstract
Abstrak
Adanya permasalahan dalam tubuh industri pertahanan di Indonesia memicu terjadinya suatu gejolak dalam mengatur strategi pengembangan dalam mendukung kesiapan operasional TNI. Permasalahan tersebut salah satunya adalah disebabkan oleh kurangnya pengelolahan manajemen dalam bidang strategi perkembangan industri pertahanan, sehingga industri pertahanan mempunyai kelemahan dalam bidang kapabilitas dan kapasitas pada segi pemasaran dan teknologi. Oleh sebab itu kerjasama dalam industri pertahanan yang disebut dengan Defence Industry Indonesia (DEFEND ID) bertujuan untuk mempercepat pembangunan industri pertahanan dalam meningkatkan kapabilitas dan kapasitas pemasaran dan teknologinya. Adapun penelitian ini menggunakan metode kualitatif dengan pendekatan penelitian secara induktif (dari khusus ke umum). Selain itu data dari penelitian ini didapatkan dari hasil library research dan analisa perkembangan industri pertahanan yang relevan, kemudian dianalisa dengan menggunakan teori pembentukan kerjasama Defence Industry Indonesia (DEFEND ID). Dari hasil analisa penelitian ditemukan hasil bahwa pembentukan kerjasama Defence Industry Indonesia (DEFEND ID) dapat memberikan manfaat terhadap peningkatan kapabilitas industri pertahanan, sehingga kerjasama dalam bidang industri pertahanan sangat urgen untuk dilaksanakan sebagai bentuk kerjasama yang disahkan.
Kata Kunci: Urgensi, Kerjasama, DEFEND ID, Industri Pertahanan

Abstract
The existence of problems within the defense industry in Indonesia triggers a turmoil in regulating development strategies to support the operational readiness of the TNI. One of these problems is caused by a lack of management in the field of defense industry development strategies, so that the defense industry has weaknesses in the fields of capability and capacity in terms of marketing and technology. Therefore, cooperation in the defense industry called Defense Industry Indonesia (DEFEND ID) aims to accelerate the development of the defense industry in increasing its marketing and technology capabilities and capacities. This research uses qualitative methods with an inductive research approach (from specific to general). In addition, the data from this study were obtained from the results of library research and analysis of relevant developments in the defense industry, then analyzed using the theory of the formation of the Indonesian Defense Industry Cooperation (DEFEND ID). From the results of the research analysis, it was found that the establishment of the Indonesian Defense Industry Cooperation (DEFEND ID) can provide benefits for increasing the capability of the defense industry, so that cooperation in the defense industry sector is very urgent to be implemented as a form of legalized cooperation.
Keywords: Urgency, Cooperation, DEFEND ID, Defense Industry
References
Abdulsyani (2002). Sosiologi Skematika, Teori dan Terapan. Jakarta:Bumi Aksara.
Adhi Suryo Judhanto. (2018). "Pembentukan Holding company Bumn Dalam Prespektif Hukum Persaingan Usaha". Pembentukan Holding company, Volume IV Nomor 2September 2018. E-Issn 2443-1532 Halaman 154-169.
Andi, Prastowo. (2012). Metodo Penelitian Kualitatif Dalam Prespektif Rancangan. Yogkakarta, Ar-Ruzzmedia.
Bakrie, Conni Rahakundini. (2007). Pertahanan Negara dan Postur TNI Ideal. Cet 1, Jakarta: Yayasan Obor Indonesia.
Bambang, Waluyo. (1996). Metodo Penelitian Hukum. Semarang: Ghalia Indonesia.
Barner Glaser dan Anselm Strauss. (1967 and 1990). The Discovery of Grounded Theory Basics of Qualitative Research Ground Theory Procedures and Techniques. Chicago: Aldine. Business Dictionary
Endro Tri Susdarwono. (2020). "Pokok-Pokok Pikiran Mengenai Pembangunan Kemandirian Industri Pertahanan Indonesia Dalam Undang-Undang Nomor 16 Tahun 2012 Tentang Industri Pertahanan". Industri Pertahanan P-ISSN: 2541-2345, E-ISSN: 2580-8842, Volume 5 Nomor 1 April 2020 Halaman 8.
Fuadi, Munir. (2005). Hukum Perusahaan Dalam Paradigma Hukum Bisnis. Cet Ke 2, Jakarta: Citra Aditya Bakti
Hadi, Sutrisno. (2001). Metodologi Research Jilid I. Yogyakarta: Andi Offset.
Kementerian Pertahanan Republik Indonesia. (2015). Buku Putih Pertahanan. Jakarta: Kemenhan
Miles, M.B Huberman & Saldana. (2014). Qualitative Data Analysis A Methods Sourcebook. Edition 3 USA: Sage Publications. Terjemahan Tjetjep Rohindi, UI: Press
Pranoto, Toto. (2017). Holding company BUMN Konsep, Implemntasi dan Benchmarking. Jakarta: Lembaga.
Manajemen Fakultas Ekonomi dan Bisnis Universitas Indonesia.
Sulistiowati. (2010). Aspek Hukum dan Realitas Bisnis Perusahaan Group di Indonesia. Surabaya: Erlangga
http://ayomengajarindonesia.co.id
Lewis Thomas dan Elaine B Johnson (2014) diakses pada 10 februari 2022 (http://repository.unpas.ac.id/12882/7/BAB%20II.1.pdf)
Undang – Undang No 19 Tahun 2003 Tentang BUMN
Undang – Undang Nomor 16 Tahun 2012 Tentang Industri Pertahanan
Pidato Menteri Pertahanan Dalam Kunjungan Di PT Dirgantara Indonesia, Bandung, Jawa Barat Pada Hari Rabu Tanggal 02 Bulan Februari Tahun 2022
DOI:
https://doi.org/10.52307/jmi.v10i1.104
Refbacks
There are currently no refbacks.
---
Indexed by: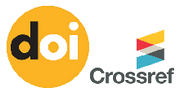 ---
Copyright of Jurnal Maritim Indonesia (Indonesian Maritime Journal)

This work is licensed under a Creative Commons Attribution-NonCommercial-ShareAlike 4.0 International License.
---
ALAMAT REDAKSI
PUSJIANMAR SESKOAL
Jalan Ciledug Raya No.2 Cipulir
Kebayoran Lama Jakarta Selatan 12230
Tlp. +62 2129408081
Fax. +62 2129408081
Email: pusjianmar@tnial.mil.id