PEMBANGUNAN PANGKALAN MILITER CINA DI LAUT CINA SELATAN DITINJAU DARI HUKUM LAUT INTERNASIONAL (UNCLOS 1982)
Abstract
Abstrak
Konvensi Hukum Laut Internasional 1982 atau dalam bahasa inggrisnya dikenal dengan United Nations Convention on the Law of the Sea (UNCLOS) 1982, dalam UNCLOS 1982 telah diatur mengenai pembagianpembagian wilayah laut dan penggunaanya bagi masyarakat internasional, seperti halnya laut lepas yang telah dinyatakan sebagai wilayah laut yang tidak boleh berada dikedaulatan negara manapun termasuk digunakan untuk keperluan pribadi negara, seperti halnya Cina yang membangun Pangkalan Militernya di wilayah Laut Cina Selatan yang merupakan laut lepas. Metode penelitian yang digunakan penulis dalam penelitian adalah penelitian yuridis-normatif dengan metode pengumpulan data studi kepustakaan (Library Reasearch) yang berupa Perundang-undangan , buku-buku, serta jurnal maupun internet yang berkaitan dangan pokok permasalahan dalam peneilitian ini, serta menggunakan analisis data kualitatif. Cina menggunakan klaim historisnya yang dikenal dengan "Nine Dash Line",dengan klaim ini Cina mengakui bahwa Laut Cina Selatan merupakan bagian dari yurisdiksinya dan Cina memiliki kehendak untuk melakukan berbagai kegiatan-kegiatan di wilayah tersebut, untuk itu Cina melakukan pembangunan Pangkalan Militernya di Laut China Selatan tepatnya di Mischief Reef yang merupakan bagian dari Laut lepas bahkan hanya berjarak 250 mil dari Filipina dan jarak yang dimiliki dengan negara Cina cukuplah jauh, berdasarkan UNCLOS 1982 bahwa tindakan yang dilakukan oleh Cina tersebut telah bertentangan dengan UNCLOS 1982.
Kata Kunci: Hukum Laut Internasional, Laut Cina Selatan, Laut Lepas, Pangkalan Militer, UNCLOS 1982

Abstract
1982 International Law of the Sea Convention or in English known as the 1982 United Nations Convention on the Law of the Sea (UNCLOS), in 1982 UNCLOS has regulated the division of marine areas and their use for the international community, such as the high seas which have been declared as sea areas that are not allowed to be under the sovereignty of any country, including those used for private purposes, such as China which builds its military base in the South China Sea which is the high seas. The research method used by the author in this study is juridicalnormative research with library research data collection methods in the form of legislation, books, journals and the internet related to the main problems in this research, and using qualitative data analysis. China uses its historical claim known as the "Nine Dash Line", with this claim China recognizes that the South China Sea is part of its jurisdiction and China has the will to carry out various activities in the region, for which China is building its military base in the China Sea. South, precisely on Mischief Reef which is part of the high seas, is even only 250 miles from the Philippines and the distance it has with China is quite far, based on UNCLOS 1982 that the actions taken by China were contrary to UNCLOS 1982.
Keywords: International Law of the Sea, South China Sea, High Seas, Military Bases, UNCLOS 1982.
References
Buku-buku:
AT. Mahan, The Influence Of Sea Powre Upon History 1660-1763, Boston and Company, Twelf Edition
Didik Mohamad Sodik, Hukum Laut Internasional dan Pengaturannya di Indonesia, cetakan Kesatu, Refika Aditama, Bandung September 2011.
Dhiana Pispitawati, Hukum Laut Internasional, cetakan ke-1, Penerbit: Kencana, Cimanggis Depok, September 2017
Hikmahanto Juwana, Hukum Internasional Dalam Perspektif Indonesia Sebagai Negara Berkembang, Cetakan pertama, Penerbit : PT Yarsif Watampone, Jakarta 2010.
J.G Starke, Pengantar Hukum Internasional, Edisi kesepuluh jilid 1, Cetakan kedua belas, Penerbit : Sinar Grafika, Jakarta 2014. Mochtar Kusumaatmadja dan Etty R. Agoes, Pengantar Hukum Internasional, Cetakan kelima, Penerbit : P.T Alumni, Bandung 2015.
Simanjuntak Mangisi, Konvensi PBB Tahun 1982 tentang Hukum Laut (Menolak Klaim Historis "Nine Dash Line") Cina. Penerbit : Mitra wacana Media, Jakarta 2020
Konvensi-Konvensi:
Konvensi Tentang Larangan atau Pembatasan Penggunaan Senjata Konvensional yang Dianggap Dapat Menimbulkan Luka yang berlebihan atau Menimbulkan Akibat yang Membabi Buta, Jenewa, 10Oktober 1980.
Konvensi Perserikatan Bangsa-Bangsa Tentang Hukum Laut 1982 (United Nations Convention on The Law of The Sea/ UNCLOS 1982)
Internet:
https://www.bing.com/search?q=pangkalan+militer+cina+di+laut+cina+selatan&cvid=ab35b9ea7ae348389b9b2a6a3318d6b1&aqs=edge.0.0j69i57j0l7.3338j0j1&pglt=2083&FORM=ANSPA1&PC=AST, diakses pada tanggal 1 Oktober 2021 Pukul 08.04 WIB.
https://www.bing.com/search?q=teori+kedaulatan+negara&cvid=49cdf643b1724d58b400938e94871cb6&aqs=edge.0.69i59j69i57j0l6j69i60.6111j0j4&FORM=ANAB01&PC=ASTS, diakses pada tanggal 1 Oktober 2021 Pukul 10.38 WIB.
DOI:
https://doi.org/10.52307/jmi.v10i1.103
Refbacks
There are currently no refbacks.
---
Indexed by: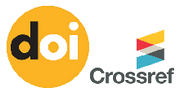 ---
Copyright of Jurnal Maritim Indonesia (Indonesian Maritime Journal)

This work is licensed under a Creative Commons Attribution-NonCommercial-ShareAlike 4.0 International License.
---
ALAMAT REDAKSI
PUSJIANMAR SESKOAL
Jalan Ciledug Raya No.2 Cipulir
Kebayoran Lama Jakarta Selatan 12230
Tlp. +62 2129408081
Fax. +62 2129408081
Email: pusjianmar@tnial.mil.id