Efektivitas Penggunaan Unmanned Aerial Vehicles dalam Penanggulangan Maritime Transnational Organized Crime
Abstract
Abstrak
Transnational organized crime merupakan kejahatan sekaligus bentuk ancaman yang serius terhadap keamanan dan kemakmuran global mengingat sifatnya yang melibatkan berbagai negara. Transnational organized crime muncul dan berkembang sangat pesat di dunia khususnya kawasan Asia Tenggara. Tugas TNI AL diimplementasikan melalui Operasi Militer Perang (OMP) dan Operasi Militer Selain Perang (OMSP) yang salah satunya adalah membantu pemerintah dalam pengamanan pelayaran dan penerbangan terhadap pembajakan, perompakan, dan penyelundupan. Sehubungan dengan hal tersebut TNI AL melakukan berbagai operasi laut dan pengawasan laut untuk menanggulangi berbagai tindak kejahatan maritime transnational organized crime. Salah satu alternatifnya adalah dengan memanfaatkan perkembangan teknologi terkini melalui penggunaan Unmanned Aircraft Vehicles (UAV) yang digunakan sebagai bagian dari KRI (auxiliary vessel). Permasalahan penelitian yaitu tentang efektivitas penggunaan UAV dalam penanggulangan maritime transnational organized crime sebagai bagian dari KRI ditinjau dari variabel laten pengaturan, perencanaan dan mekanisme pelaksanaan. Penelitian menggunakan metode campuran konkuren/satu waktu dan tidak berimbang (concurrent mixed methods embedded) dengan analisis data menggunakan Structural Equation Modeling (SEM) dan Soft System Methodology (SSM) dan pengolahan data menggunakan tools LISREL 8.80, dan Nvivo 12 Plus. Tujuan penelitian untuk menganalisis faktor pengaruh pengaturan, perencanaan dan mekanisme pelaksanaan terhadap pencapaian efektivitas penggunaan UAV dalam penanggulangan maritime transnational organized crime. Hasil penelitian menunjukkan bahwa variabel-variabel teramati pada pengaturan, perencanaan, dan mekanisme pelaksanaan memberikan pengaruh yang positif dan signifikan terhadap efektivitas penggunaan UAV sebagai bagian dari operasi laut KRI dalam penanggulangan maritime transnational organized crime.
Kata kunci: Efektivitas, UAV, Maritime Transnational Organized Crime
Abstract
Transnational organized crime is both a crime and a serious threat to global security and prosperity involving various countries. Transnational organized crime is emerging and growing very rapidly in the world, especially in Southeast Asia. TNI AL's duties are implemented through Military Operations War (MOW) and Military Operation Other Than War (MOOTW), one of which is to assist the government in securing shipping and aviation against piracy, and smuggling. Related to this duty, Indonesian Navy conducts various marine operations and marine surveillance to prevent various maritime transnational organized crime. One alternative is to take advantage of the latest technological developments through the use of Unmanned Aircraft Vehicles (UAVs) used as part of KRI (auxiliary vessels). The research issue is about the effectiveness of the use of UAVs in the countermeasures of maritime transnational organized crime as part of KRI' by reviewing the latent variable: regulation, planning and
Efektivitas Penggunaan Unmanned …..│Tatang, Octavian, Kresno│73
implementation mechanisms. The research used concurrent mixed methods embedded with data analysis using Structural Equation Modeling (SEM) and Soft System Methodology (SSM), while the data processing tools are LISREL 8.80, and Nvivo 12 Plus. The purpose of the research is to analyze the influence factors of regulation, planning and implementation mechanisms on the achievement of the effectiveness of the use of UAVs in the countermeasures of maritime transnational organized crime. The results showed that observed variables of regulation, planning, and implementation mechanisms had a positive and significant impact on the effectiveness of the use of UAVs as part of KRI's marine operations in countermeasures to maritime transnational organized crime.
Keywords: Effectiveness, UAV, Maritime Transnational Organized Crime.
References
Booth, Ken, (1977). Navies and Foreign Policy. New York: Routledge Revivals.
Bueger, C. What is Maritime Security?. Marine Policy Journal, No 53: 2015.
Chappos, Ioannis dan Hamilton, Steve. Illegal Fishing and Fisheries as a Transnational Organized Crime in Indonesia (2018), Journal of Springer Science Bussiness Media.
Checkland, Peter, (1991). Soft System Methodology in Action. Denmark: University Aalborg.
Cresswell, John, (2016). Research Design Pendekatan Metode Kualitatif, Kuantitatif dan Campuran. Yogyakarta, Indonesia: Pustaka Pelajar.
Dessler, Gary, (2015). Manajemen Sumber Daya Manusia: Human Resource Management. Jakarta: Salemba Empat.
Douhet, Guilio. (1983) The Command of The Air. Washington DC,USA: Office of Airforce History.
Duan, Gui-Jun, Research on Application of UAV for Maritime Supervision (2014), Journal of Shipping and Ocean Engineering 4.
Faradila, Novia. Pemanfaatan Wahana Tanpa Awak Dalam Peliputan dan Penanganan Bencana (2016), Jurnal Penanggulangan Bencana Vol.7 No.1
Gerrard, John, (1993) Multilateralism: the Theory of an institution, Multilateralism Matters: The theory and praxis of an institutional norm. Columbia, New York: Columbia University Press.
Gibson, James L, (1997). Organisasi. Jakarta, Indonesia: Erlangga.
Harkrisnowo, Harkristuti. Transnational Organized Crime: Dalam Perspektif Hukum Pidana dan Kriminologi, (2004), International Journal of International Law Vol I No 2
Hidayat, (1986). Teori Efektifitas Dalam Kinerja Karyawan. Yogyakarta, Indonesia: Gajah Mada University Press.
Hulu, Victor dan Sinaga, Taruli, (2019). Analisis Data Statistik Parametrik Aplikasi SPSS dan Statcal, Medan: Yayasan Kita Menulis.
Klimkowska, Anna. Possibilities of UAS for Maritime Monitoring (2016), The International Archives of the Photogrammetry, Remote Sensing and Spatial Information Sciences, Volume XLI-B1.
Latan, Hengky, (2013). Structural Equation Model Konsep dan Aplikasi, Bandung: Alfabeta.
Marsetio, (2014). Sea Power Indonesia. Jakarta: Universitas Pertahanan.
Naseh, Muhammad, Ikhwanuddin, Faizal Ramadhani, Agung Kusprabandaru, dan Bathara, Beny, Karakteristik Pelaku Kejahatan Transnational Terorganisasi di Indonesia dan Eropa (PTIK,2019), Jurnal Hubungan Internasional Vol 8 No.1
NATO Standardization Agency, (2014). Standard Related Document ATP-3.3.7.1 UAS Tactical Pocket Guide Edition A Version 1, NSA
Octavian, Amarulla, (2019). Indonesian Navy: Global Maritime Fulcrum and ASEAN. Jakarta, Indonesia: Seskoal Press.
Parthiana, Wayan, (2003). Pengantar Hukum Internasional. Mandar Maju.
Pasaribu, Firnandes. Penggunaan Sistem UAV Dalam Pengamanan Wilayah Perbatasan Indonesia-Malaysia (Studi Interoperabilitas Skadron Udara 51 TNI AU dan Direktorat Topografi TNI AD) (2017), Jurnal Prodi Strategi Pertahanan Udara Vol 3 No.2
Peraturan Menteri Perhubungan Nomor 47 Tahun 2016 tentang Pengendalian Pengoperasian Sistem Pesawat Udara Tanpa Awak di Ruang Udara yang Dilayani Indonesia.
Peraturan Menteri Pertahanan Nomor 26 Tahun 2016 tentang Sistem Pesawat Terbang Tanpa Awak Untuk Tugas Pertahanan dan Keamanan Negara.
Peraturan Menteri Perhubungan Nomor 37 Tahun 2020 tentang Pengendalian Pengoperasian Pesawat Udara Tanpa Awak di Ruang Udara yang Dilayani Indonesia.
Santoso, Singgih, (2014). Statistik Parametrik: Konsep dan Aplikasi Menggunakan SPSS. Jakarta: Elex Media Komputindo.
Simanjuntak, Mangisi. TNI AL Sebagai Penegak Hukum dan Sekaligus Penyidik Tindak Pidana di Laut (2018). Jurnal Ilmiah Hukum Dirgantara-Fakultas Hukum Universitas Dirgantara Marsekal Suryadarma, Volume 8 No 2.
Sugiyono, (2007). Statistik Non Parametris Untuk Penelitian. Bandung: Alfabeta.
Till, Geoffrey, (2004). Sea Power, A Guide for Twenty-First Century. London: Frank Class Publisher.
Undang-Undang Republik Indonesia Nomor 34 Tahun 2004 tentang Tentara Nasional Indonesia.
Undang-Undang Republik Indonesia No 5 Tahun 2009 tentang Pengesahan United Nations Convention Against Transnational Organized Crime.
Wagley, John R., (2006). Transnational Organized Crime: Principal Threats and U.S. Responses Congressional Research Service, The Library of Congress.
DOI:
https://doi.org/10.52307/jmi.v9i1.69
Refbacks
There are currently no refbacks.
---
Indexed by: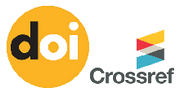 ---
Copyright of Jurnal Maritim Indonesia (Indonesian Maritime Journal)

This work is licensed under a Creative Commons Attribution-NonCommercial-ShareAlike 4.0 International License.
---
ALAMAT REDAKSI
PUSJIANMAR SESKOAL
Jalan Ciledug Raya No.2 Cipulir
Kebayoran Lama Jakarta Selatan 12230
Tlp. +62 2129408081
Fax. +62 2129408081
Email: pusjianmar@tnial.mil.id