Analisis Efektivitas Kapal Pengendali Helikopter dalam Operasi SAR di Laut Menggunakan Methode Measures of Effectiveness (MoE)
Abstract
Abstrak
Operasi Search And Rescue (SAR) di Indonesia dilaksanakan oleh BASARNAS dengan berkoordinasi dengan instansi terkait. Pelaksanaan operasi pencarian dan pertolongan dalam keadaan khusus dilakukan secara gabungan dengan melibatkan beberapa instansi yang mempunyai sarana yang dibutuhkan dalam operasi pencarian dan pertolongan. Dalam penanganan pencarian dan pertolongan di laut, sarana sarana yang digunakan adalah kapal dan dibantu oleh unsur udara yaitu helikopter. Untuk itu diperlukan sebuah kapal yang mempunyai kemampuan untuk melaksanakan komunikasi dan pengendalian unsur-unsur yang terlibat dalam operasi. Tujuan dari penelitian ini adalah untuk mengetahui kemampuan dan efektivitas kapal sebagai pengendali helikopter dalam pelaksanaan operasi SAR di laut, sedangkan metode penelitian yang digunakan adalah kuantitatif dan analisis data menggunakan Measurement of Effectiveness (MOE). Hasilnya, kapal yang ada masih perlu dilaksanakan peningkatan kemampuan (modernisasi) teknologi untuk dapat melaksanakan pengendalian helikopter dalam operasi SAR di laut. Agar mampu melaksanakan fungsinya sebagai kapal khususnya sebagai pengendali helikopter, perlu adanya penambahan peralatan sensor udara dan peralatan identifikasi kontak udara serta peralatan komunikasi sehingga dapat mendukung operasi SAR di laut secara maksimal. Kata kunci: Penyelenggaraan SAR, Kapal Pengendali Helikopter, Measurement of Effectiveness
Abstract
The Search And Rescue (SAR) operation in Indonesia was carried out by BASARNAS in coordination with related agencies. The search and rescue operation in special circumstances is carried out jointly by involving several agencies that have the necessary means of search and rescue operations. In handling search and rescue at sea, the means used are ships and are assisted by the air element, namely helicopters. This requires a ship that has the ability to communicate and control the elements involved in the operation. The purpose of this study was to determine the ability and effectiveness of ships as helicopter controllers in carrying out SAR operations at sea, while the research method used was quantitative and data analysis used Measurement of Effectiveness (MOE). As a result, existing ships still need to improve their technological capabilities (modernization) to be able to control helicopters in SAR operations at sea. In order to be able to carry out its function as a ship, especially as a helicopter controller, it is necessary to add air sensor equipment and air contact identification equipment as well as communication equipment so that it can fully support SAR operations at sea.
Keywords: SAR Implementation, Helicopter Control Ship, Measurement of Effectiveness
References
https://www.indomiliter.com/landing-platform-dock-tni-al-peran-dari-kapal-markas-hingga-rumah-sakit/, diakses pada tanggal 22 Maret 2020 jam 22.38 WIB
https://kbbi.web.id/analisis,diakses pada tanggal 21 Maret 2020 jam 12.33 WIB
https://www.dosenpendidikan.co.id/efektivitas-adalah, diakses pada tanggal 21 Maret 2020 jam 13.54 WIB
https://kbbi.web.id/senjata, diakses pada tanggal 21 Maret 2020 jam 19.30 WIB
Kasiram, Metodologi Penelitian Kualitatif dan Kuantitatif, 149.
Neill Smith Consultant to DSAD Mission Software P/L, A Framework to Model and Measure System Effectiveness.
Sugiono, Metode Penelitian Kombinasi (Mix Methods), 120.
Suharsimi Arikunto, Prosedur Penelitian Suatu Pendekatan Praktek, 172.
DOI:
https://doi.org/10.52307/jmi.v9i1.68
Refbacks
There are currently no refbacks.
---
Indexed by: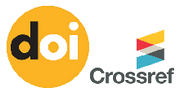 ---
Copyright of Jurnal Maritim Indonesia (Indonesian Maritime Journal)

This work is licensed under a Creative Commons Attribution-NonCommercial-ShareAlike 4.0 International License.
---
ALAMAT REDAKSI
PUSJIANMAR SESKOAL
Jalan Ciledug Raya No.2 Cipulir
Kebayoran Lama Jakarta Selatan 12230
Tlp. +62 2129408081
Fax. +62 2129408081
Email: pusjianmar@tnial.mil.id