Analisis Perencanaan Pembangunan Fasilitas Pemeliharaan dan Perbaikan Kapal di Natuna
Abstract
Abstrak
Perkembangan lingkungan strategis di wilayah Laut Cina Selatan ditandai dengan adanya sengketa wilayah perbatasan akibat dampak dari klaim sepihak Cina dalam menerapkan nine dash line. Klaim sepihak tersebut menyebabkan adanya konflik perbatasan negara-negara di wilayah Laut Cina Selatan. Menindaklanjuti peningkatan eskalasi konflik di Laut Cina Selatan, TNI selaku garda terdepan dan benteng terakhir NKRI harus bertindak tegas terhadap pelanggaran wilayah di kawasan tersebut. TNI AL sebagai komponen utama pertahanan Negara di laut didukung kesiapan alutsista khususnya KRI secara rutin melaksanakan gelar operasi di Perairan Natuna. Agar KRI dapat optimal melaksanakan operasi di Perairan Natuna maka harus didukung fasilitas pemeliharaan dan perbaikan yang tepat di pangkalan TNI yang berada di Natuna. Peneliti akan menganalisis perencanaan pembangunan Fasharkan kapal di Natuna dengan cara menentukan tipe/kelas Fasharkan yang tepat untuk dibangun di Natuna guna mendukung operasi KRI di Perairan Natuna. Penelitian yang akan dilakukan menggunakan metode kuantitatif. Untuk metode kuantitatif, peneliti menggunakan analisa data dengan metode Analytical Hierarchy Process (AHP) sebagai dasar pengambilan keputusan penentuan kelas/tipe Fasharkan kapal yang akan dibangun di Natuna. Analisis data yang dilakukan meliputi membuat rangking kriteria pembanguan Fasharkan yaitu dukungan industri maritim, dukungan fasilitas pemeliharaan dan perbaikan serta pengaruh terhadap operasi KRI. Dan juga membuat rangking alternatif kelas/tipe Fasharkan yaitu Fasharkan tipe A, tipe B dan tipe C.
Kata kunci: pembangunan, Fasharkan dan Analytical Hierarchy Process (AHP)

Abstract
The development of the strategic environment in the South China Sea region is marked by the existence of a border dispute due to the impact of China's unilateral claim to implement the nine dash line. This unilateral claim has led to border conflicts of countries in the South China Sea region. Following up on the escalation of conflict in the South China Sea, the TNI as the front guard and the last stronghold of the Republic of Indonesia must act decisively against territorial violations in the region. The Indonesian Navy as the main component of national defense at sea is supported by the readiness of defense equipment, especially KRI, to routinely carry out operations in Natuna waters. In order for the KRI to optimally carry out operations in Natuna waters, it must be supported by proper maintenance and repair facilities at the TNI base located in Natuna. Researchers will analyze the planning for the construction of a Fasharkan ship in Natuna by determining the right type / class of Fasharkan to be built in Natuna to support KRI operations in Natuna Waters. The research will be conducted using quantitative methods. For quantitative methods, researchers used data analysis with the Analytical Hierarchy Process (AHP) method as a basis for making decisions on the class / type of ship to be built in Natuna. The data analysis carried out included ranking the Fasharkan development criteria, namely maritime industry support, support for maintenance and repair facilities and the influence on KRI operations. And also make an alternative ranking of Fasharkan class / type, namely Fasharkan type A, type B and type C.
Keywords - development, Fasharkan and Analytical Hierarchy Process (AHP)
References
Bintoro, T, 1985, Perencanaan Pembangunan, Penerbit PT Gunung Agung, Jakarta.
Burhan Bungin, 2006, Metode Penelitian Kuantitatif, Kencana, Jakarta
Hartanto, Y. A., 2016, Manajemen Logistik Dalam Meningkatkan Kesiapan Tempur Alutsista TNI AL.Seskoal, Jakarta.
Kasiram, 2008, Metodologi Penelitian Kualitatif dan Kuantitatif.
Kompas, https://www.kompas.com/skola/read/2020/01/04/180000169/sejarah-konflik-natuna-dan-upaya-indonesia?page=all, diakses pada 09 Juni 2020.
Lee J. Levert, 1947, Fundamentals of Naval Warfare. Macamilan Company, New York.
Panglima TNI, "TNI Siap Antisipasi Keamanan Kawasan Asia Pasifik", Berita satu. Mei 2018. https://tniad.mil.id/panglima-tni-tni-siap-antisipasi-keamanan-kawasan-asia-pasifik/. diakses pada 06 Maret 2020.
Pangkalan TNI angkatan Laut Ranai, 2020, Sejarah Pangkalan TNI AL Ranai.
Peraturan Kepala Staf TNI Angkatan Laut Nomor Perkasal/XII/1771/2013 tanggal 23 Desember 2013 tentang Buku Petunjuk Administrasi Standardisasi Pangkalan TNI Angkatan Laut (PUM-7.03)
Saaty, T.L., 2000, The Fundamentals of Decision Making and Priority Theory with the Analytic Hierarchy Process. Pittsburgh: RWS Publication University of Pittsburgh.
-----------------, 2008. Decision Making with Analytic Hierarch Process. International Journal Services Sciences Vol. 1 No 1.
Singarimbun, Masri dan Sofyan Efendi, 1987, Metode Penelitian Survey, : LP3ES, Jakarta.
Sugiyono, 2014, Metodologi Penelitian Pendekatan Kuantitatif Kualitatif dan R&D.
DOI:
https://doi.org/10.52307/jmi.v9i1.66
Refbacks
There are currently no refbacks.
---
Indexed by: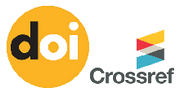 ---
Copyright of Jurnal Maritim Indonesia (Indonesian Maritime Journal)

This work is licensed under a Creative Commons Attribution-NonCommercial-ShareAlike 4.0 International License.
---
ALAMAT REDAKSI
PUSJIANMAR SESKOAL
Jalan Ciledug Raya No.2 Cipulir
Kebayoran Lama Jakarta Selatan 12230
Tlp. +62 2129408081
Fax. +62 2129408081
Email: pusjianmar@tnial.mil.id