Analisis Prioritas Ancaman Di Laut Natuna Dengan Menggunakan Analytic Network Process (ANP)
Abstract
Operasi pengamanan di laut Natuna perlu menentukan alternatif kemungkinan ancaman terlebih dahulu dalam menentukan suatu strategi melalui penentuan kriteria-kriteria yang menjadi parameter sebuah ancaman di Laut. Analisis dilaksanakan terhadap kemungkinan ancaman yang mungkin datang dalam rangka menyiapkan langkah-langkah strategi yang tepat dalam menghadapi ancaman. Berdasarkan hal tersebut maka penulis menentukan kriteria-kriteria yang menjadi penentu untuk dilakukan langkah penentuan prioritas ancaman menggunakan Analityc Network Process (ANP). Kriteria yang dapat menentukan prioritas ancaman yang mungkin datang adalah faktor kemampuan (Capability), Niat atau Intention, Circumtance (Kondisi) dan Peluang (Opportunity). Pada penelitian ini akan ditentukan tiga alternatif ancaman apa yang akan mungkin datang yaitu ancaman militer, ancaman non militer dan ancaman hibrida. Analisis harus dilaksanakan dengan tepat pada penentuan prioritas karena dapat mengakibatkan tingkat resiko yang fatal.      Kata Kunci: Ancaman, Prioritas, ANP.
Security operations in the Natuna Sea need to determine possible alternative threats in advance to determining a strategy through determining criteria that are parameters of a threat at sea. Analysis is carried out on possible threats that may come in order to prepare appropriate strategic steps in dealing with threats. Based on this, the authors determine the criteria that become determinants to take steps to determine priority threats using the Analityc Network Process (ANP). The criteria that can determine the priority of possible threats are the factors of Capability, Intention, Circumtance and Opportunity. In this study, three alternative threats will be determined, namely military threats, non-military threats and hybrid threats. The analysis must be carried out properly in determining priorities because it can result in a level of fatal risk.     Keywords: Threats, Priorities, ANP.
DOI:
https://doi.org/10.52307/ijm.v8i2.41
Refbacks
There are currently no refbacks.
---
Indexed by: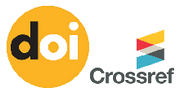 ---
Copyright of Jurnal Maritim Indonesia (Indonesian Maritime Journal)

This work is licensed under a Creative Commons Attribution-NonCommercial-ShareAlike 4.0 International License.
---
ALAMAT REDAKSI
PUSJIANMAR SESKOAL
Jalan Ciledug Raya No.2 Cipulir
Kebayoran Lama Jakarta Selatan 12230
Tlp. +62 2129408081
Fax. +62 2129408081
Email: pusjianmar@tnial.mil.id