Membangun Kembali Budaya Maritim Indonesia dengan Strategi Maritim Indonesia
Abstract
Selama ini kita telah memunggungi laut. Istilah memunggungi itu bermakna: diabaikan alias tidak dipedulikan, tidak dipentingkan. Karena alam-geografis negara kita ini terdiri dari pulau-pulau yang justru dihubung-persatukan oleh air, yaitu laut dan sungai. selama ini, tampak bahwa tanah dalam arti darat, dianggap lebih penting dari air dalam arti laut-sungai. Dalam topik yang diberikan kata budaya yang dikaitkan dengan maritim – budaya maritim. Dengan berdasar tersebut, dihubungkan dengan PMD (Poros Maritim Dunia), yang terdiri dari: 1) Pengelolaan sumber daya kelautan dan pengembangan sumber daya manusia (SDM), 2) Pertahanan, keamanan, penegakan hukum dan keselamatan di laut, 3) Tata kelola dan kelembagaan laut, 4) Ekonomi dan infrastruktur kelautan dan peningkatan kesejahteraan, 5) Pengelolaan ruang laut dan perlindungan lingkungan laut, 6) Budaya bahari, dan 7) Diplomasi maritim. PMD itu, tidaklah cukup untuk disosialisasikan di dalam negeri, karena tidak hanya akan menyangkut penataan aspek-aspek di dalam negeri, melainkan terutama juga akan berkaitan dengan negara-negara lain. Sekarang, kita harus mengacu kepada Perpres, yaitu yang berkaitan dengan tujuh aspek-pilar yang harus menjadi perhatian utama untuk mengembalikan budaya maritim Indonesia. Strategi yang penting untuk menghadapi masa depan, selain strategi dalam bidang pertahanan, keamanan, penegakan hukum dan keselamatan di laut, adalah pembangunan dan pengembangan industri di bidang maritim. Kata     Kunci: laut, budaya maritim, strategi, poros maritim dunia.
So far we have turned our backs to the sea. The term backsliding means: ignored, aka disregarded. Because the geography of our country consists of islands which are actually connected together by water, namely the sea and the river. So far, it appears that land in the sense of land is considered more important than water in the sense of sea-river. In the topic given the word culture associated with maritime - maritime culture. Based on this, it is linked to PMD (Global Maritime Fulcrum), which consists of: 1) Management of marine resources and human resource development (HR), 2) Defense, security, law enforcement and safety at sea, 3) Governance and marine institutions, 4) Economy and marine infrastructure and welfare improvement, 5) Management of marine space and protection of the marine environment, 6) Maritime culture, and 7) Maritime diplomacy. PMD, it is not enough to be socialized in the country, because it will not only involve the arrangement of domestic aspects, but especially will also relate to other countries. Now, we must refer to the Presidential Decree, which deals with the seven pillars that must be of primary concern to restore Indonesia's maritime culture. An important strategy for facing the future, in addition to strategies in the fields of defense, security, law enforcement and safety at sea, is the development and development of industries in the maritime sector.     Keywords: sea, maritime culture, strategy, global maritime fulcrum.
DOI:
https://doi.org/10.52307/ijm.v8i2.38
Refbacks
There are currently no refbacks.
---
Indexed by: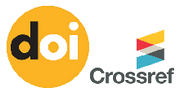 ---
Copyright of Jurnal Maritim Indonesia (Indonesian Maritime Journal)

This work is licensed under a Creative Commons Attribution-NonCommercial-ShareAlike 4.0 International License.
---
ALAMAT REDAKSI
PUSJIANMAR SESKOAL
Jalan Ciledug Raya No.2 Cipulir
Kebayoran Lama Jakarta Selatan 12230
Tlp. +62 2129408081
Fax. +62 2129408081
Email: pusjianmar@tnial.mil.id